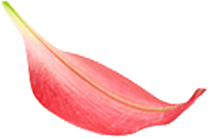 Nails
Manicure & Pedicure
You can tell a person's age & lifestyle from the look of their nails. But more than that it is to strengthen nails and cuticle care and taking care of the skin. Hand care should be an important part of our beauty regime.
French Manicure
If you want a chic and polished look, nothing beats a classic French manicure. Classic french manicure designs eschew vibrant polish for a clear or neutral coat with precisely painted white tips.
Shellac
A Classic Manicure with a gel polish which stays on your nails for 14 days without any damage to your nail & keeps your hands smooth and Timeless.
Bio Gell
Stronger than shellac, bio gel nail polish can be applied directly to your natural nails and dry quickly under UV lights. Expect shiny, glossy, and spotless color without chipping or smudging for at least two weeks.