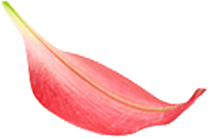 Skin Care
Puracne Oxygen Facial
This revolutionary oxygenating acne treatment is designed to clear skin congestion, detoxify, and revitalize fatigued, stressed and dull skin for a timeless and rejuvenated skin feel. Depending on the severity of the acne the period of treatment varies from 2 weeks up to 4 months.
Dur 45 min $45
Sea C Spa Facial
A powerful antioxidant, anti-aging skin care treatment designed to delay the signs of aging. This treatment reduces the appearance of lines and wrinkles, evens out and illuminates the skin restoring its youthful appearance. This age-defying treatment is the perfect choice to reverse the visible signs of aging and energize the skin.
Collagen Facial
This treatment is aimed at reducing visible lines and wrinkles. The Energizing Serum is applied after cleansing and exfoliation to ensure better penetration into the skin. Further, the intensive Complex is applied preparing the skin for the activation of collagen pellicle.
Botinol Facial
This treatment produces a Botox like effect through the combination of strong anti-aging actives (such as Retinol) with 5 peptides to reduce lines and deep wrinkles. A dramatic difference can be seen after just one treatment, as expression lines appear relaxed, lines and wrinkles are visibly reduced and the skin is plumped.
Algo Facial
This facial soothes and hydrates your skin. Designed to minimize the appearance of redness and provide ultimate relief to sensitive skin. This treatment involves a serum targeting critical areas, a facial massage and finally the application of an Algomask for a refreshed and radiant face.
Micro-dermabrasion
They say diamonds are lady's best friend, which is why in our opinion Microdermabrasion was created. This facial uses a handheld diamond tip piece to gently exfoliate your skin and clear the way for new, younger-looking skin to grow. This treatment is aimed at removing dull skin, softening fine lines, smoothing out coarse skin texture in order to stimulate cell turnover and the creation of collagen.
Chemical Peel
Chemical Peels improve and refine the texture of the skin by acting as a strong exfoliant to stimulate regeneration of the skin surface, contributing to an improved complexion. We offer 4 chemical peel treatments from G.M. Collin suited for all skin types. The peels also reduce the signs of aging, hyperpigmentation, and acne. Visible results can be noticed in a single treatment, however 4 to 6 treatments are required, with ongoing maintenance to ensure optimum results.